My Blog
Posts for tag: orthodontics
By Steven P. Utecht, DDS
October 07, 2018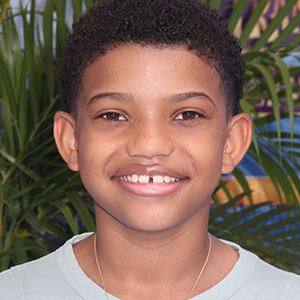 Sometimes it seems that appearances count for everything—especially in Hollywood. But just recently, Lonnie Chaviz, the 10-year-old actor who plays young Randall on the hit TV show This Is Us, delivered a powerful message about accepting differences in body image. And the whole issue was triggered by negative social media comments about his smile.
Lonnie has a noticeable diastema—that is, a gap between his two front teeth; this condition is commonly seen in children, but is less common in adults. There are plenty of celebrities who aren't bothered by the excess space between their front teeth, such as Michael Strahan, Lauren Hutton and Vanessa Paradis. However, there are also many people who choose to close the gap for cosmetic or functional reasons.
Unfortunately, Lonnie had been on the receiving end of unkind comments about the appearance of his smile. But instead of getting angry, the young actor posted a thoughtful reply via Instagram video, in which he said: "I could get my gap fixed. Braces can fix this, but like, can you fix your heart, though?"
Lonnie is raising an important point: Making fun of how someone looks shows a terrible lack of compassion. Besides, each person's smile is uniquely their own, and getting it "fixed" is a matter of personal choice. It's true that in most circumstances, if the gap between the front teeth doesn't shrink as you age and you decide you want to close it, orthodontic appliances like braces can do the job. Sometimes, a too-big gap can make it more difficult to eat and to pronounce some words. In other situations, it's simply a question of aesthetics—some like it; others would prefer to live without it.
There's a flip side to this issue as well. When teeth need to be replaced, many people opt to have their smile restored just the way it was, rather than in some "ideal" manner. That could mean that their dentures are specially fabricated with a space between the front teeth, or the crowns of their dental implants are spaced farther apart than they normally would be. For these folks, the "imperfection" is so much a part of their unique identity that changing it just seems wrong.
So if you're satisfied with the way your smile looks, all you need to do is keep up with daily brushing and flossing, and come in for regular checkups and cleanings to keep it healthy and bright. If you're unsatisfied, ask us how we could help make it better. And if you need tooth replacement, be sure to talk to us about all of your options—teeth that are regular and "Hollywood white;" teeth that are natural-looking, with minor variations in color and spacing; and teeth that look just like the smile you've always had.
Because when it comes to your smile, we couldn't agree more with what Lonnie Chaviz said at the end of his video: "Be who you want to be. Do what you want to do. Do you. Be you. Believe in yourself."
If you have questions about cosmetic dentistry, please contact our office or schedule a consultation. You can read more in the Dear Doctor magazine articles "Beautiful Smiles by Design" and "The Magic of Orthodontics."
By Steven P. Utecht, DDS
August 19, 2017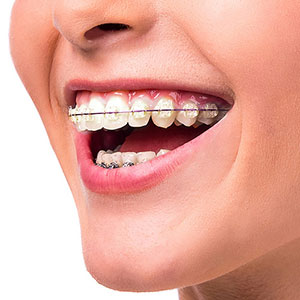 Orthodontics relies on certain mechanics in the mouth to move teeth to better positions. As the specialty has advanced, we've become ever more precise in moving teeth with braces, the "workhorse" of orthodontics, and other specialized appliances and techniques.
But although cooperating effectively with the mouth's natural ability for tooth movement is crucial for success, there's another aspect to consider if that success will be long-term: the growth and development of oral and facial structure. And not just development during childhood and adolescence: indeed, facial structure continues to change throughout a lifetime, including the senior years. Research has shown that although the rate of growth slows over time, it doesn't stop even for someone 80 years or older.
Our emerging understanding in this area has had an important impact on how and when we perform orthodontic treatment. As we develop a treatment strategy for an individual patient we consider not only the immediate outcome of a treatment, but also how it may change their facial appearance in the future. By taking continuing facial growth into consideration, we're more likely to achieve a new smile appearance that remains attractive later in life.
A key factor is to be sure we're initiating treatments at appropriate ages. We may detect developing bite problems as early as age 6, which might prompt preventive treatment at that time to diminish or even eliminate the problem. But it may also be prudent to wait on full-scale orthodontic treatment until late childhood or puberty. Furthermore, some form of orthodontic treatment might need to continue into early adulthood to ensure the most optimal outcome.
By taking a longer view of the treatment process, we're better able to work within the natural growth and development taking place now and in the future. As a result, a person is more likely to enjoy an attractive and youthful appearance even in their later years.
If you would like more information on aging factors for cosmetic enhancement, please contact us or schedule an appointment for a consultation. You can also learn more about this topic by reading the Dear Doctor magazine article "Understanding Aging Makes Beauty Timeless."
By Steven P. Utecht, DDS
March 29, 2017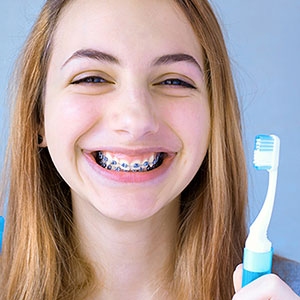 There are a few things you need to do — and not do — while wearing braces: avoid hard or sticky foods, for example, or wear protection during sports to avoid injury. There's one important thing, though, that should be at the top of your list — extra attention to daily brushing and flossing.
The fact is your risk for developing tooth decay or periodontal (gum) disease increases during orthodontic treatment. This is because the braces make it more difficult to reach a number of locations around teeth with a toothbrush or floss. Bacterial plaque, the source for these dental diseases, can subsequently build up in these areas.
Teen-aged orthodontic patients are even more susceptible to dental disease than adults. Because their permanent teeth are relatively young they have less resistance to decay than adults with more mature teeth. Hormonal changes during puberty also contribute to greater gum disease vulnerability.
There are some things you can do while wearing braces to avoid these problems. Be sure you're eating a nutritious diet and avoid sugary snacks or acidic foods and beverages (especially sports or energy drinks).  This will deprive bacteria of one of their favorite food sources, and the minerals in healthy food will contribute to strong enamel.
More importantly, take your time and thoroughly brush and floss all tooth surfaces (above and below the braces wire). To help you do this more efficiently, consider using a specialized toothbrush designed to maneuver around the braces. You might also try a floss threader or a water irrigator to remove plaque between teeth. The latter device uses a pressurized water spray rather than floss to loosen and wash away plaque between teeth.
Even with these efforts, there's still a chance of infection. So, if you notice swollen, red or bleeding gums, or any other problems with your teeth, visit us as soon as possible for an examination. The sooner we detect and treat dental disease while you're wearing braces, the less the impact on your future smile.
If you would like more information on taking care of teeth while wearing braces, please contact us or schedule an appointment for a consultation. You can also learn more about this topic by reading the Dear Doctor magazine article "Caring for Teeth During Orthodontic Treatment."