My Blog
Posts for: October, 2017
By Steven P. Utecht, DDS
October 26, 2017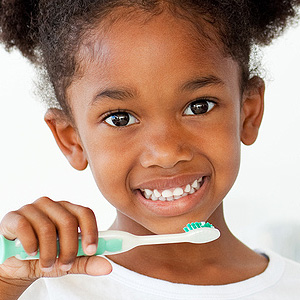 October is National Dental Hygiene Month. It's a great time to talk about your first line of dental defense: your toothbrush.
Are you getting the most out of your tooth-brushing routine at home? Your toothbrush is the primary tool to maintain oral health on a daily basis, so here are some tips to keep in mind:
Brush gently twice a day, every day, for two minutes each time using a soft toothbrush. Scrubbing with too much force or with hard bristles can damage gums and tooth enamel.
Use fluoride toothpaste to prevent tooth decay. Fluoride is a mineral that builds tooth enamel to prevent tooth decay.
Replace your toothbrush every 3 to 4 months or when the bristles start to look frayed, curled, or worn.
Rinse out your mouth thoroughly after brushing to get rid of bacteria and food debris that you worked loose from your teeth.
Also rinse your toothbrush well after each use to wash away the debris and bacteria you just brushed from your teeth.
Let your toothbrush dry out between uses. A toothbrush that is stored in a closed container can become a breeding ground for bacteria.
Keep your toothbrush to yourself. Sharing toothbrushes is a way to share disease-causing germs as well.
Follow these pointers and come in for regular dental visits to help ensure healthy teeth and a bright smile. If you have any questions about your dental hygiene routine, be sure to ask us.
To learn more, read these informative articles in Dear Doctor magazine: "Manual vs. Powered Toothbrushes" and "10 Tips For Daily Oral Care at Home."
By Steven P. Utecht, DDS
October 11, 2017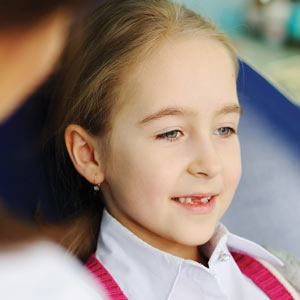 When you think orthodontics, you may instantly picture braces or clear aligners worn by teenagers or adults. But there's more to orthodontics than correcting fully developed malocclusions (poor bites). It's also possible to intervene and potentially reduce a malocclusion's future severity and cost well beforehand.
Known as interceptive orthodontics, these treatments help guide jaw growth in children while mouth structures are still developing and more pliable. But timing is critical: waiting until late childhood or puberty could be too late.
For example, we can influence an upper jaw developing too narrowly (which can cause erupting teeth to crowd each other) with an expander appliance placed in the roof of the mouth. The expander exerts slight, outward pressure on the upper jaw bones. Because the bones haven't yet fused as they will later, the pressure maintains a gap between them that fills with additional bone that eventually widens the jaw.
Functional appliances like the Herbst appliance influence muscle and bone development in the jaws to eventually reshape and reposition them. The Herbst appliance utilizes a set of metal hinges connected to the top and bottom jaws; when the patient opens and closes their jaws the hinges encourage the lower jaw to move (and eventually grow) forward. If successful, it could help a patient avoid more invasive treatments like tooth extraction or jaw surgery.
Some interceptive objectives are quite simple in comparison like preserving the space created by a prematurely lost primary tooth. If a child loses a primary tooth before the incoming permanent tooth is ready to erupt, the nearby teeth can drift into the empty space. Without enough room, the permanent tooth could erupt out of position. We can hold the space with a simple loop device known as a space maintainer: usually made of acrylic or metal, the device fits between adjacent teeth and prevents them from drifting into the space until the permanent tooth is ready to come in.
Interceptive orthodontics can have a positive impact on your child's jaw development, now and in the future. For these techniques to be effective, though, they must begin early, so be sure your child has a complete orthodontic evaluation beginning around age 7. You may be able to head off future bite problems before they happen.
If you would like more information on orthodontic treatments, please contact us or schedule an appointment for a consultation.